Take your time, Hotel Ambasador awaits.
Located in the heart of Split on the West Coast promenade, Hotel Ambasador is a luxurious hotel overlooking the Adriatic Sea, set to the backdrop of Marjan hill with the bustling Riva promenade nearby. Where modern sophistication meets Mediterranean simplicity, Hotel Ambasador awaits.
About Us
Services & Amenities

Restaurant & Bar

Hacelia spa

Multipurpose room

Diplomat
Free Wi-Fi

Parking

Wheelchair access

Outside pool

Air conditioning

Laundry service

Gym
Rooms & Suites
Classic
Superior
Premium
Ambasador suite
Treat yourself at Hacelia Spa
Let your mind run free at our Haciela oasis. Our peaceful relaxation area is an escape from reality, allowing you to unwind with a selection of massage treatments or the innovative Nuvola dry floatation bed. Our Beauty treatment room is a self-care sanctuary, while our fully-equipped Fitness area serves best to boost your endorphins.
Contact us
Learn more
Our Experiences
Vacation
Experience the Mediterranean lifestyle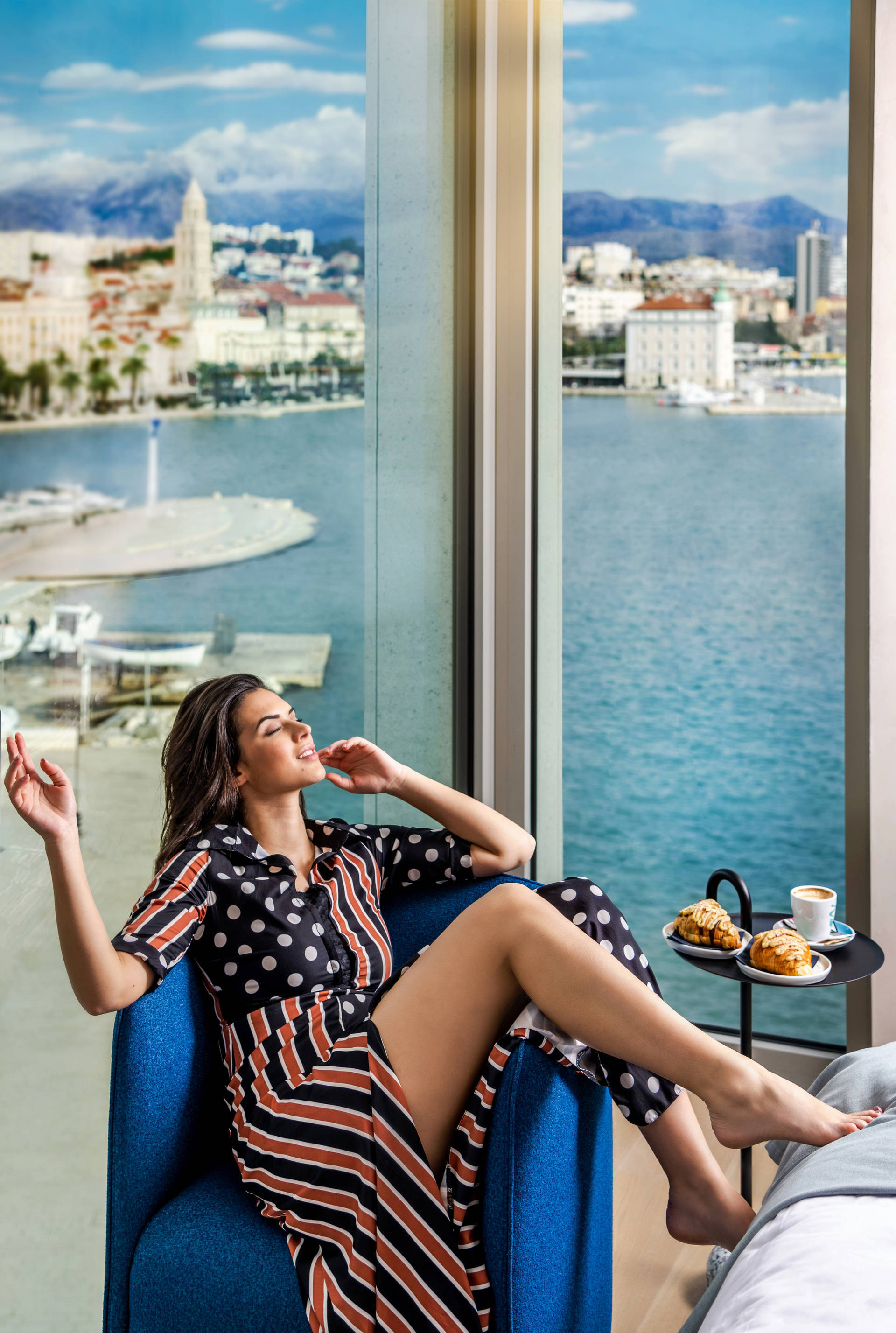 Self-care time
Take your time
Private dinner
Dine on the rooftop!
Events
Choose us for your next meeting or event
Meet your business goals in our conference area. Our multipurpose conference room can accommodate your next business event, whether you're planning small gatherings, workshops, parties, or seminars. This versatile space offers natural light and several settings to suit your needs. Consider your business deal signed, sealed, and delivered.
Learn more